Severe Weather Advisory: Fletcher, NC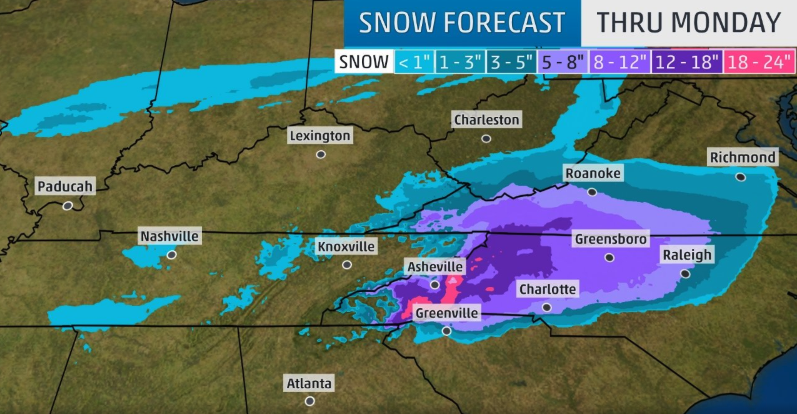 December 6, 2018
Our warehouse location in Fletcher, NC is expected to receive significant snowfall and icy roads as a result of Winter Storm Diego.
As a result of the storm, shipping times starting on Friday may be affected by the inclement weather.
If you are concerned about receiving your order in a timely fashion this weekend/early next week, please call your sales representative (or individual orders can contact us at 888.469.3579).
Thank you for your patience, and we're hoping everyone stays safe during Winter Storm Diego.